I'm
back in pink
folks, and it feels so good!
Cotton Candy Look:
I loooooooove swirly the light blue and pink together. It looks so sweet yummy I could eat it!
Holy Pink...
A trip to Sally's Beauty Supply yielded unexpected results when they didn't have my Manic Panic Pretty Flamingo, I opted for Hot Hot Pink at full strength: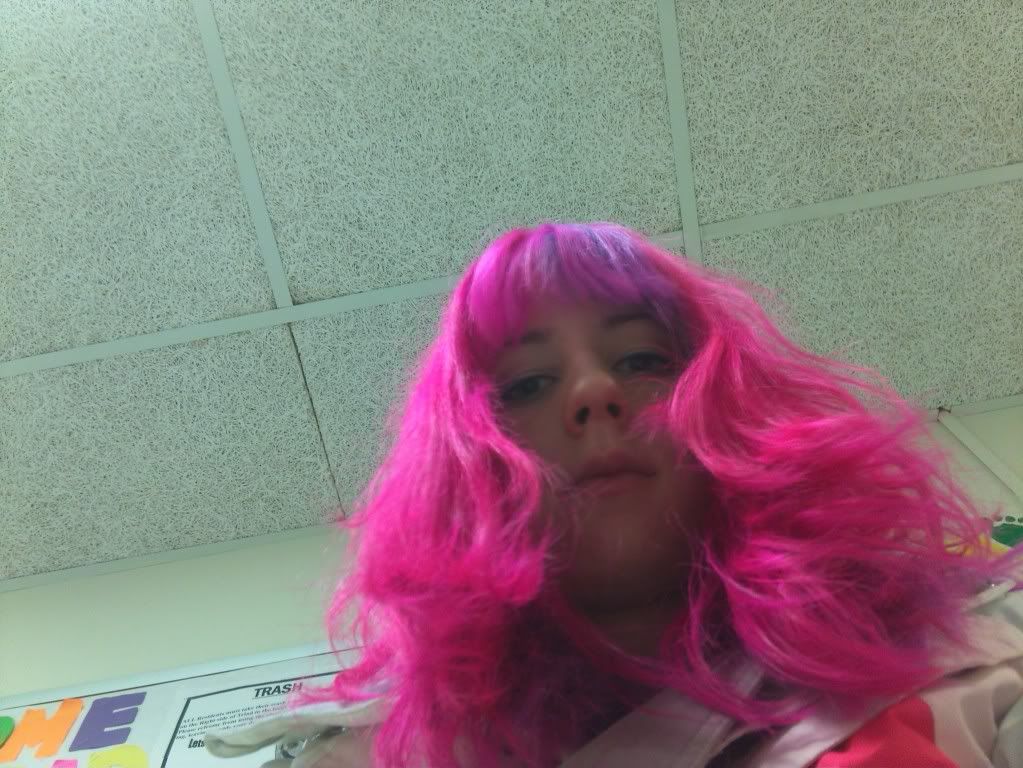 It's been fun running around with a head full of pink again. I highly recommend it! I do want to return to my cotton candy hair, but it needs one more good round of bleaching before all the yellow tones are removed. I'm enjoying this HAWT pink though, it's vibrant as heck, turns my tub pink every time I shower, and still pinks on after a full week!