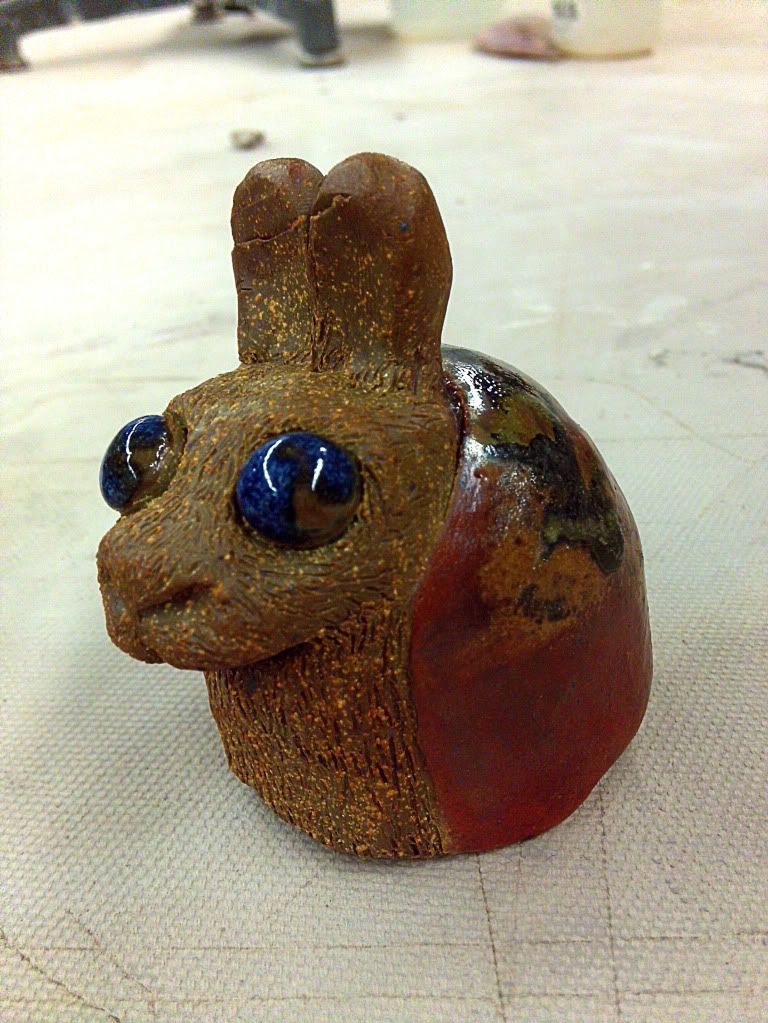 I made this little guy over the summer while I was at Peter's Valley, and just recently got the chance to fire him. I felt inspired by wood-fired glaze effects which are found on his "shell".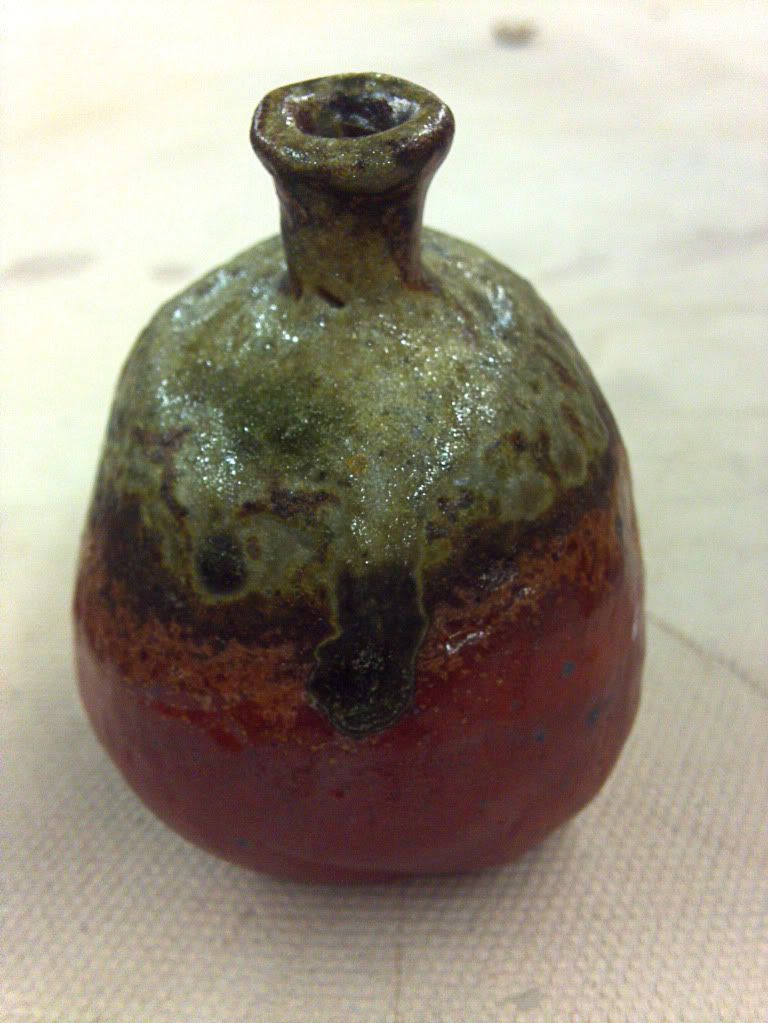 A tiny hand-built bud vase, also wood-fire inspired. Both pieces were gas fired to cone10.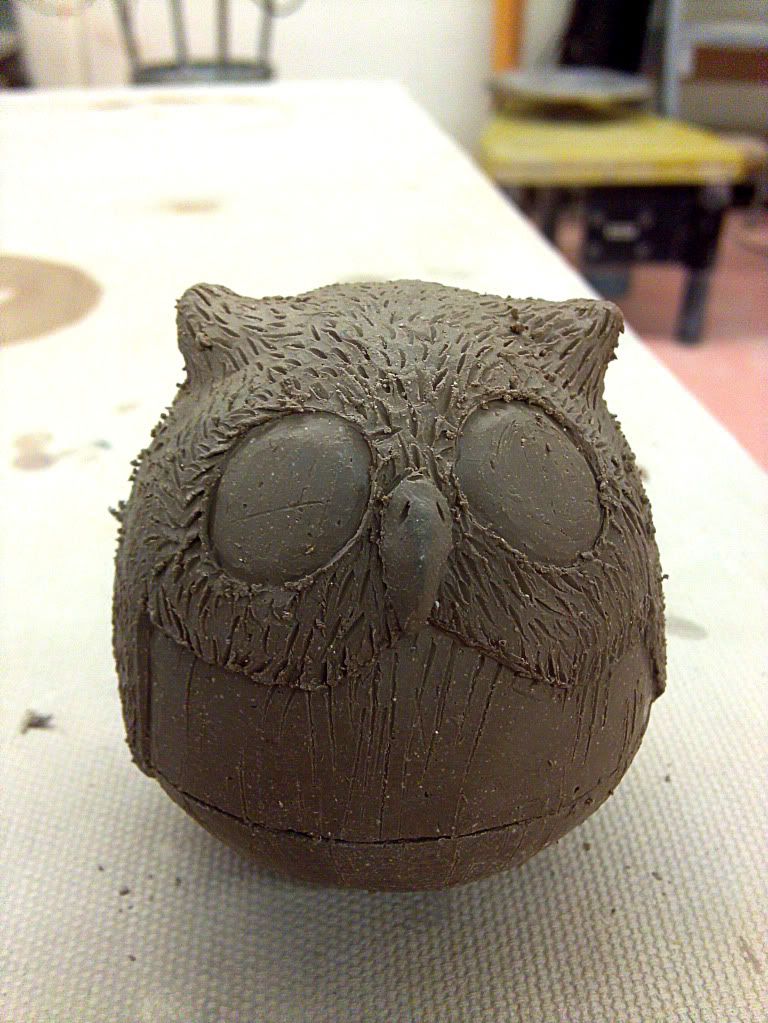 This little guy just went into a bisque kiln this weekend. Part of a "nesting doll" set I'm making that includes a mouse, owl and a bear.