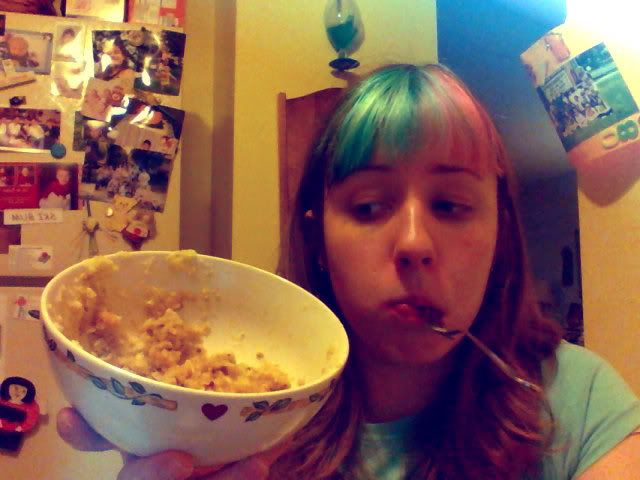 nommin' food tip #2: Don't have a plan.
Among errands I had to run today, picking up Bean's salad mix was one of them. I stopped at the local produce store. It's called a "Farmers Market" but it's not the raod-side sort. Not all the produce they sell is local either. Yet! There is tons of variety and the prices CANNOT be beat.
Ventured into the land of sweet potatoes today (i LOVVVE sweet potatoes). I think. Might have been yams though. Or Japanese sweet potato, I'm thinking the latter due to the red skin, and dry white inside. Anywho, boiled and mashed that bad boy up, added a teeny ammount of margerine and some cinnomon, and.... it was a little dry. So I sliced up my last banana ontop, microved it for 30-45 secs, and mashed the banana into the sweet potato, which really helped cream it up.
Not bad!