WELL! To share a little secret first, I've always admired dreadlocks from afar and secretly wished I could at least have one or two even if I was too scared to have a whole head of them.
An unexpected secret hair mission went underway today...
First I read a lovely post over at
Little Chief Honeybee
on one of her sponsors,
Saturated Canary
. And oh what beautiful hair Miss Krista of Saturated Canary has had!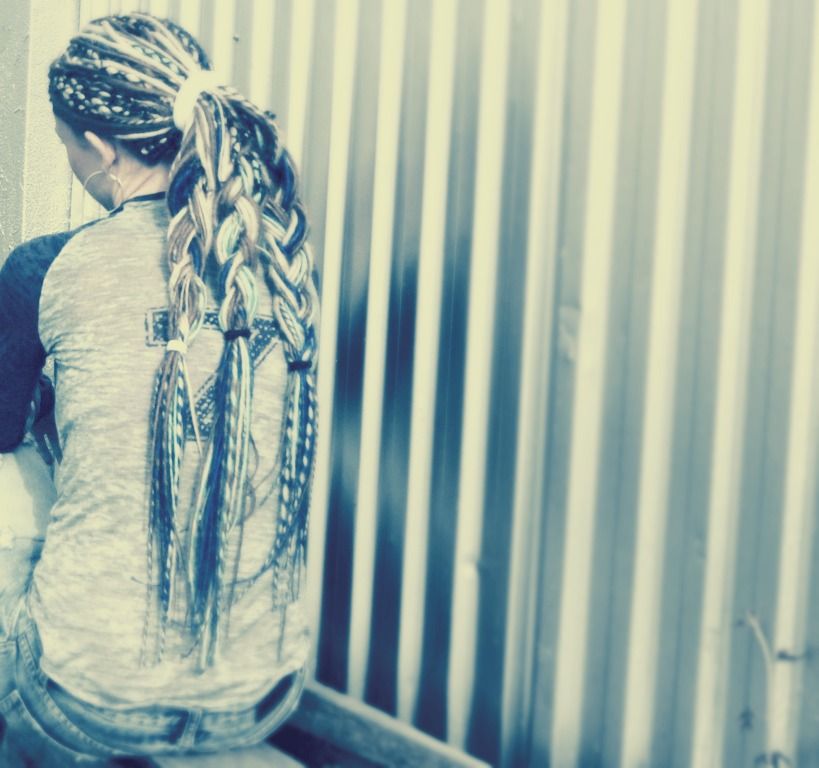 I fell in love immediately, which lead to researching how to make and install synthetic dreas on the Tube of You.

She's a super cutie too!
After the inspiration and research, I found myself motivated enough to set a mission to make my own synthetic dreads! I found a Sally's Beauty Supply, which redirected me to Sunshine Beauty Supply, a store loaded with hair extensions and wigs off all sorts! I picked up a bag of royal blue (they had no pink or light blue :(), and brought it back to the apartment. There's definitely a small learning curve with synthetic dreads, I feel, in order to get them super tight and beautiful looking. But that's okay, after a few rounds it'll get easier at all the steps, including braiding.
Behold, my three blue dreads!
I plan to install and make more (technically I made 5), but they're gonna have to wait for another night. I'm hoping to add and change these over time, an a continuous evolving art project on my head :D