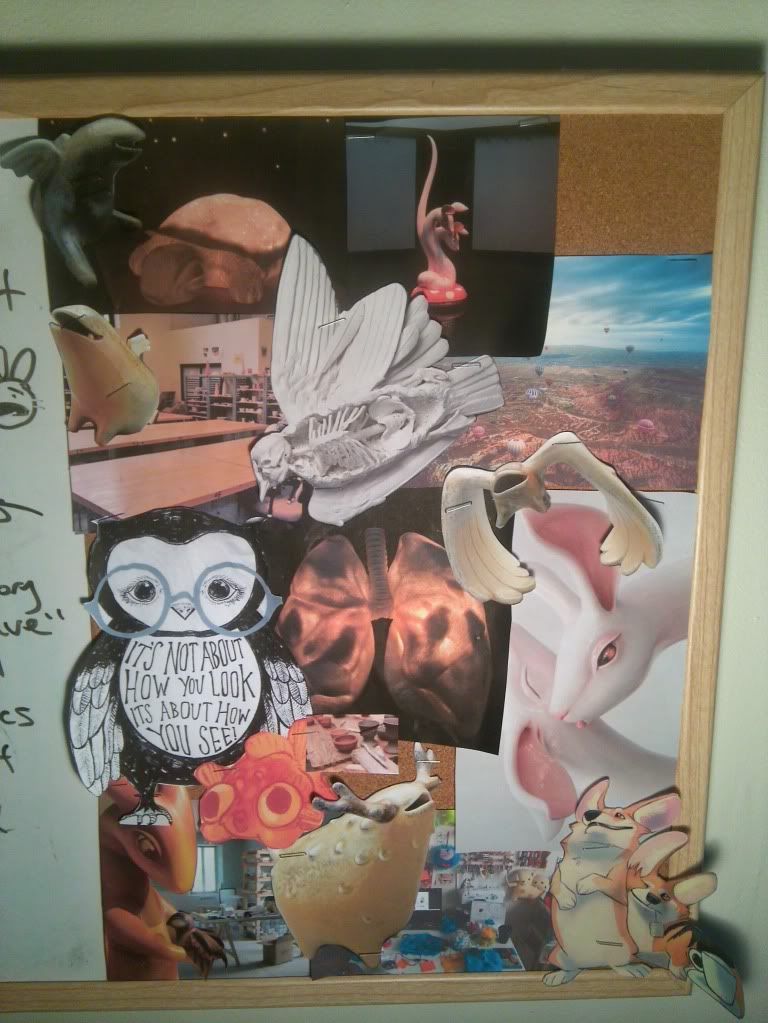 Worked on a vision board over the weekend. I wanted to make something I could look at to help me stay focused while I'm at school. Maybe the next time I'm getting frustrated with homework, a glance at work of my artistic role models will help move me forward.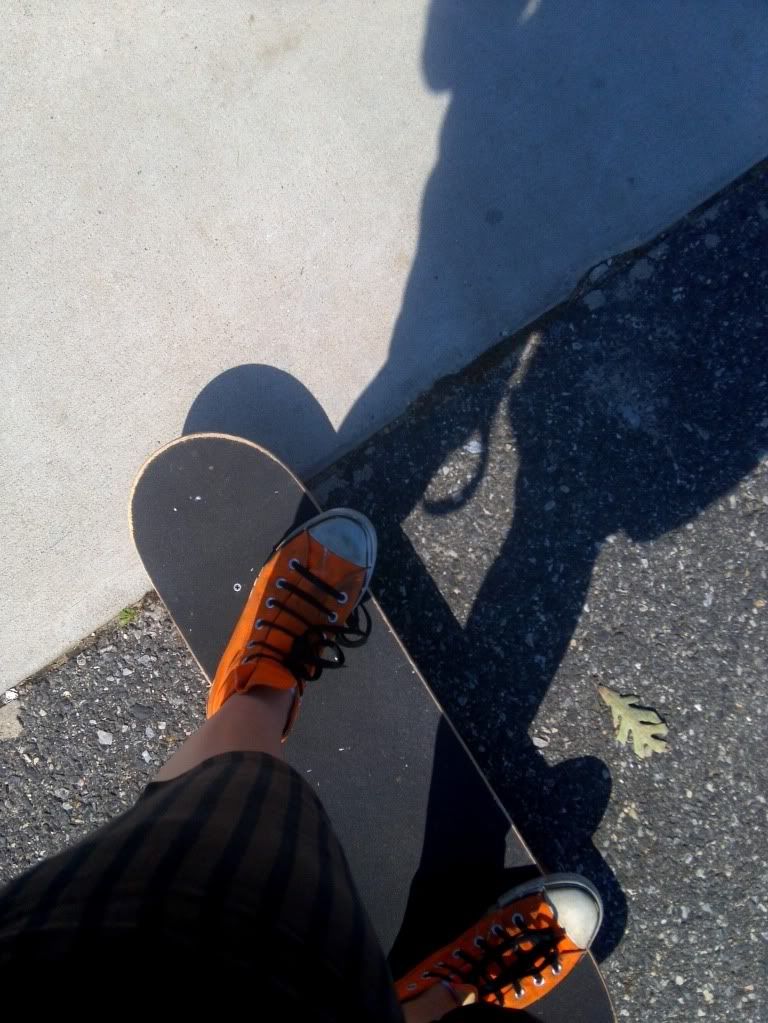 Trying something new, again. I tried taking up skateboarding a few years ago when I first started dating Denny as a way to fill in my love for snowboarding during the warmer months. However, it wasn't as easy as I'd hoped and I eventually stuck my skateboard in a dark corner somewhere. BUT! It's a skateboarder's heaven around here, I've seen so many longboards and skateboards so I asked Denny to bring mine down. Although I stumble a lot, it's a fun and quick way to get around campus. Plus, I gotta look silly and practice if I want to be halfway decent.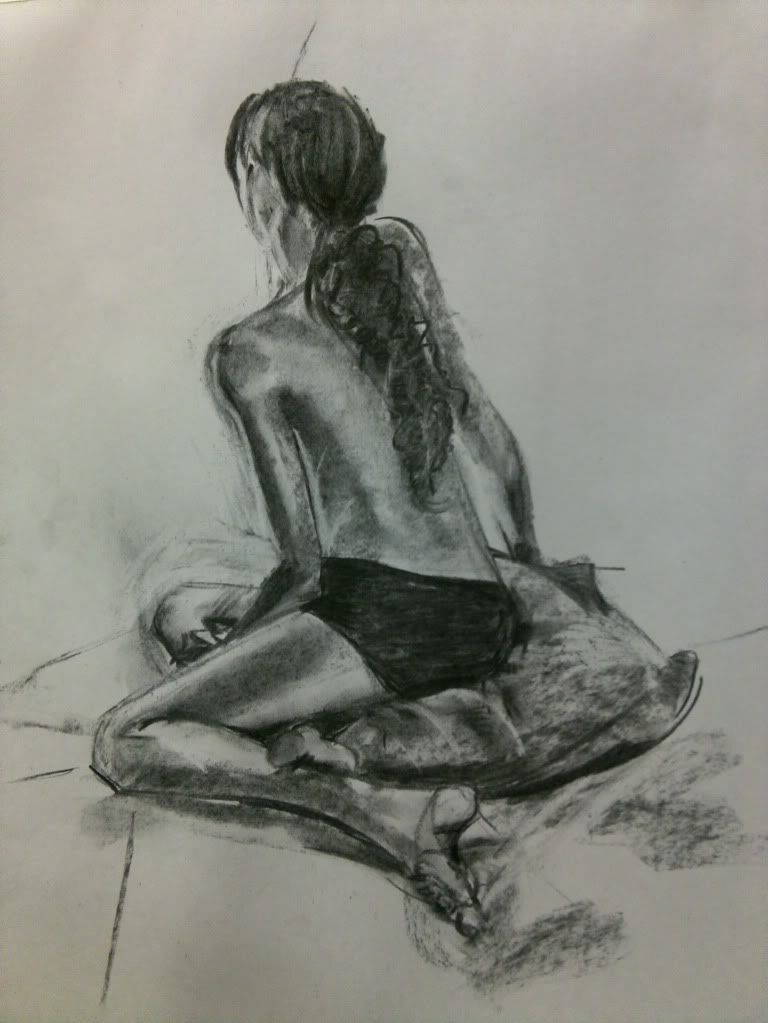 Thirty minute figuring drawing from this morning's class.