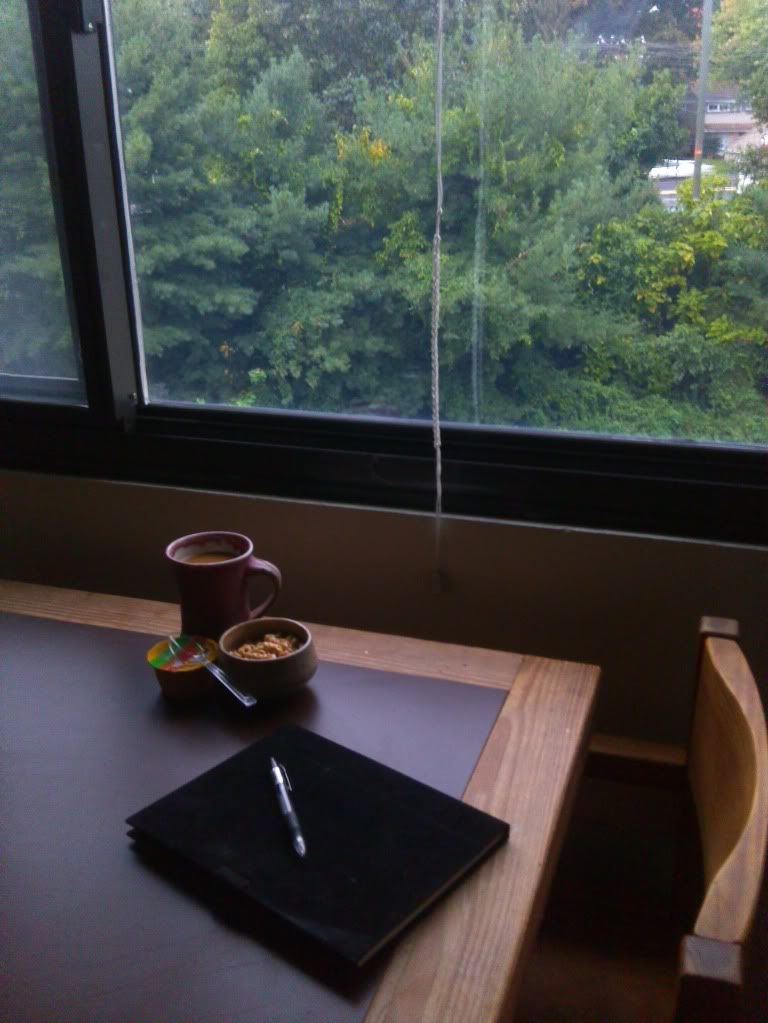 Enjoying a cup of coffee and writing in my journal in the quiet moments of early morning.
Early morning has very quickly become a sacred time for me. Early morning! What!? Monster is up before noon!? Yes yes, I'm actually appreciating my early hours now. I think that is all I ever sought, which was some time to myself. As much as I love my friends, I do really enjoy my alone time.
I've been in my new apartment style dorms for 5 days now. Unpacking and settling in was pretty easy, I like my space and feel like I've utilized it well, with lot's of room left to spare. I decided not to bring any wall decorations from home and let them manifest themselves here. My room-mates have been easy-going so far. Aside from the kitchen, bathroom and living/dining room, there are two bedrooms to accommodate two students each. My actual roomie and I have been getting to know each other and making trips to the cafeteria together.
it's tough not knowing anyone, I feel a pike of jealously when I overhear people greeting and meeting up with friends they've known for years or just made. I know not to rush things, and despite some internal strife over my self-worth, I'm trying to persevere with a head held high. The friends I want will come in time, and the most important thing to do is be myself. Everything will fall into place.