It happened again.... another one of my favorite independent artists had a design ripped off by a big corporation....
AppleNoggin
was an Etsy business that I adored, the cutest hand-printed tee-shirts and other delicious crafted goodies. I can count at least two AP shirts I have in my wardrobe (not counting the jewelry and accessories), with one tee that gets LOTS of attention every time I wear it....

cute, right? This was me wearing it at AnimeNEXT 2010
Well, now you can
buy a RIP-OFF version of this tee-shirt at K-MART.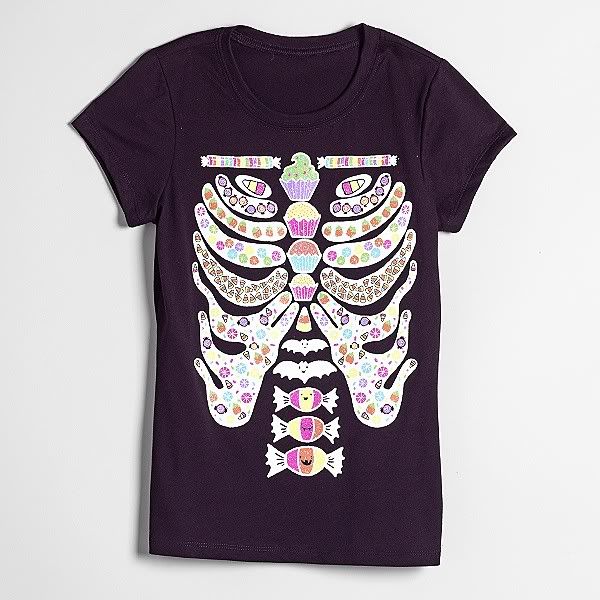 it's rather ugly, isn't it?
I am bewildered why time after time, stores like this ripping off hard working, talented artists. Just goes to prove how important it is to copyright your work.... but it's so expensive. Just like Hot Topic, K-mart is officially losing all of my business.
AppleNoggin closed so she could spend more time with her first born child. Have no fear,
the original Candy Rib Cage tee still exist over at Shanalogic.com
.